UW Tacoma's Teaching and Learning Center is a place where students create their own learning communities.
(Above: A tutor and a student work in UW Tacoma's Teaching and Learning Center. Photo by Brian DalBalcon.)
On a daily basis, UW Tacoma's Teaching and Learning Center (TLC)—housed on the second floor of the Snoqualmie Building and located at the heart of the campus—practically vibrates with energy. "The TLC is a truly exciting place," said Jenny Quinn, Interim Associate Vice Chancellor of Academic Affairs, who is responsible for the operations of the TLC.
Students meet with peer and professional staff to work on everything from algebra, calculus, biology and chemistry assignments, to grad school applications, resumes and cover letters, literature reviews, research papers, and graduate theses. They gather with colleagues to converse in languages they are learning in class; seek help with group projects and solo assignments; drop in to ask a quick question about citations or statistics; and attend workshops, or the office hours their professors hold regularly in TLC spaces.
"Students come together here," noted Quinn.  "They find sources of help, and create their own learning communities."
"Our mission," she added, "is to support the development of all UW Tacoma students into self-directed life-long learners on their pathway to academic success—and beyond."
And it seems to be working. Around here, someone is always learning something!
Currently, in an effort to learn more about the significance of the TLC to the students who visit there, TLC staff are conducting an ethnographic project. Demographic surveys and face-to-face interviews will give a picture of the "lived culture" of the TLC, collecting the stories of the students, tutors and staff who gather and work here. Since the students who frequent the TLC represent a microcosm of UW Tacoma students, a window into their backgrounds and stories can help TLC plan for the future as well as support students today.
If all that isn't enough, TLC writing staff and peer tutors are about to launch a major event. This month, for the very first time, the Writing Center will join with writing centers across the nation and around the globe, taking part in International Writing Centers Week (IWCW), February 15-19, 2016. The week's events will highlight UW Tacoma writing and the campus spaces where students, staff, and peer consultants collaborate in crafting it.
Kelvin Keown, Associate Director of the Writing Center, speaking of the IWCW, hopes to involve the TLC as a way "to raise the profile of the Writing Center with both students and faculty. We want more students to know that we're here, and that we can help them. This is something that we're always working on—every year."
Amy Whitcomb, Instructional Consultant for Graduate Writing in the TLC, agreed.  "Writing Centers are not widely known, so this is a way to remedy that. They are a resource for students—and they are also a gathering place for students to talk, to study, and to meet together with professionals in a safe place. That's something unique on campus—that you can have a collaborative space that's very supportive. We definitely want to promote that."
"But," she added, "this is also a way to acknowledge that these efforts are going on all over the world. There are people everywhere who think that language is powerful—a way to express yourself and to understand others.
The IWCW events will span four days, showcasing the variety of interests and services the writing center offers for student support.
Language is the focus on Tuesday, Feb. 16th from noon- 2 pm, with a learning activity that will pair students with speakers of other languages. According to Whitcomb, this event "builds on our strengths here because we have such a diverse student, staff, and faculty body—with speakers of many different languages—including many I've never heard of."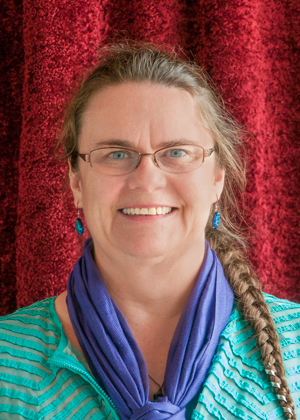 The activity, held in the TLC space, will offer students an opportunity to learn to speak or write a simple phrase in another language. Whitcomb—who is currently learning to speak Mandarin Chinese and writing about her experience as a language learner in "Linguaphile," the TLC blog—hopes this will be seen as "a fun and informative  way for people to connect" in the writing center. The event is also meant to bring awareness to TLC language activities, including the English, Spanish, and Chinese "conversation hours" held weekly.
Tuesday will also see the UW Tacoma writing center taking part in a live Twitter Chat, with writing centers worldwide. The event begins at 6 pm PST, and will be moderated by Professor Kay Halasek (@KHalasek) and her Issues and Methods in Tutoring Writing class from Ohio State University, as well as the TLC's own Margaret Lundberg (@UWTTLC). For those who might like to follow the chat, look for #writingcenter on Twitter.
On Wednesday, Feb. 17th, the emphasis is on Structure & Organization, something that Whitcomb notes "a lot of students come into the writing center with questions about." TLC consultants work every day with students looking for help finding a logical order in their ideas, whether through outlines, brainstorming sessions—or just searching together for models to help them "construct" an underlying structure on which to support their ideas.
 "We thought we'd address this idea of 'structure' by changing the location of the TLC for the day," Whitcomb said, "with satellite writing centers—where students can just drop in for writing help" and find help to discover the links between their ideas." These 'Pop-up' writing centers will appear in the WCG atrium and the CP lobby area from 12:30-1:30 pm—and there's even a rumor that Hendrix will be dropping in for an impromptu writing consultation.
Thursday, Feb. 18th is all about Creative Writing, with readings of poetry and prose. In partnership with the library, this event will take place from 1-2 pm in the Chihuly Room, which Whitcomb called a "really unique—and kind of grand—room" and a fabulous space in which "to honor creative writing on campus."
During this very special hour, writing studies faculty Janie Miller and Abby Murray will read some of their work, and are bringing some of their students along to read as well. "There will be people who are reading, and those who just want to listen to good stories and good poems," Whitcomb said. It will be "a truly special event."
The culmination of the IWCW events will be held in the TLC space on Friday, Feb. 19th from 2:30-4 pm, highlighting TLC Scholarship and Research in which TLC professional staff and peer tutors are currently involved.
An afternoon poster session will "enable faculty—and anyone else who comes by the TLC—to see what goes on 'behind the scenes' in terms of the research that happens here," leading to a greater understanding of writing pedagogy and tutoring centers as learning spaces, said Keown.
"We want to demonstrate that writing centers are a 'thing,' nationwide and worldwide," Keown added. "A community of scholarship and practice. I'd like faculty—and students—to have an understanding of that."
At the end of a week "meant to showcase what we are all learning and creating, in order to develop this place and to develop our expertise," Whitcomb added with a laugh, "there will also be a Happy Hour at The Swiss," to close out the week's festivities.
So be sure to stop by the TLC Writing Center during IWCW, February 16-19th, for what promises to be the first of many such celebrations,
But be careful—you just might learn something!
Written by:
Margaret Lundberg / February 12, 2016
Media contact:
John Burkhardt, UW Tacoma Communications, 253-692-4536 or johnbjr@uw.edu